More and more agents are realizing that it's important to deliver their local knowledge in the digital space.
An overwhelming number of agents and consumers from a recent survey by WAV group indicated that local knowledge is "very important" or "extremely important" to them.
Some agents are relying on Nextdoor, the private social network serving local communities.

Some companies are jumping into the mix as well; Keller Williams has recently created Kelle, an AI-powered virtual assistant which provides hyperlocal market data right at a realtor's fingertips. Trulia is also trying to solve the problem, starting with a small sample size, with Trulia Neighborhoods, and AreaVibes, a livability scoring site, has an affiliate relationship with Realtor.com.
But is there a more efficient, comprehensive and reliable way to deliver relevant community information about the areas you serve to your prospective home buyers?

A way to help the 7 out of 8 real estate agents in that same survey who admitted they aren't actually specializing in neighborhoods – despite understanding its importance?
One that can help by presenting home listings in the context of the community with real, consistent, and insightful information home buyers want – to convince them that this agent is providing the advantage they need?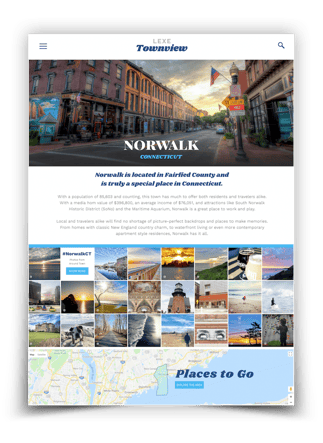 We provide agents and brokerages the essential information that home buyers seek – and that realtors can use to become the top real estate agents in their market.
Our highly localized data delivers potential home buyers a mix of highly relevant community-level, neighborhood-level or even listing-level insight. It not only educates home buyers, but arms them with information that allows them to compare and contrast properties in ways that speak to their real needs. And in ways they never could before.
Information about schools, shops, hospitals and doctors, and even home inspectors and handymen – information that usually only people already living in those communities know. Insider intelligence about the neighborhoods and towns that you're really selling that will help the home you're representing cut through the competition. Information that will convince prospective home buyers that you're the one to work with. And it can be done before they even meet you, because it can be seamlessly integrated into your digital presence.
Reach out to us to discuss how this can work for you!