Real estate agents: When someone is looking to buy a home, they're not buying just the home. So, you shouldn't just be selling one!
Yes, they could be buying a home as a status symbol or as "a place for my stuff," as George Carlin used to call it, or it could be something much more significant than that.
It could be that they're buying the community – they're buying access to doctors and healthcare, a park to walk their dog or go for a run, access to places of worships, distance to local schools, and literally everything in between.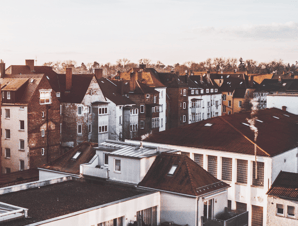 People buy the town, then the neighborhood within the town, before they ever buy the house.
And when they're on the hunt for the right part of town, they're interested in more than just the rational, market data that you've got plenty of, so give it to them! You need to sell a home in the context of the community it's in.

This is where your local expertise comes in!
Seem overwhelming? Here are 3 tips to help you sell more than the home when you're just trying to, well, sell a home:
Use your website to tell home buyers when they are in the very first stages of research that you have local community expertise – and back it up with real information to prove it

Feed both the left brain and the right brain. Market data, median home price, tax info, and the like are a must have – but insights about neighborhoods, proximity to doctors and hospitals, places of worship, dog parks and the rest show you know the area like a local

Be an active participant online by sharing your recommendations, favorites, news and discoveries to constantly remind the public that they can count on you for expert local information
And if you still feel like you need help delivering community or neighborhood spotlights, reach out!